Strategy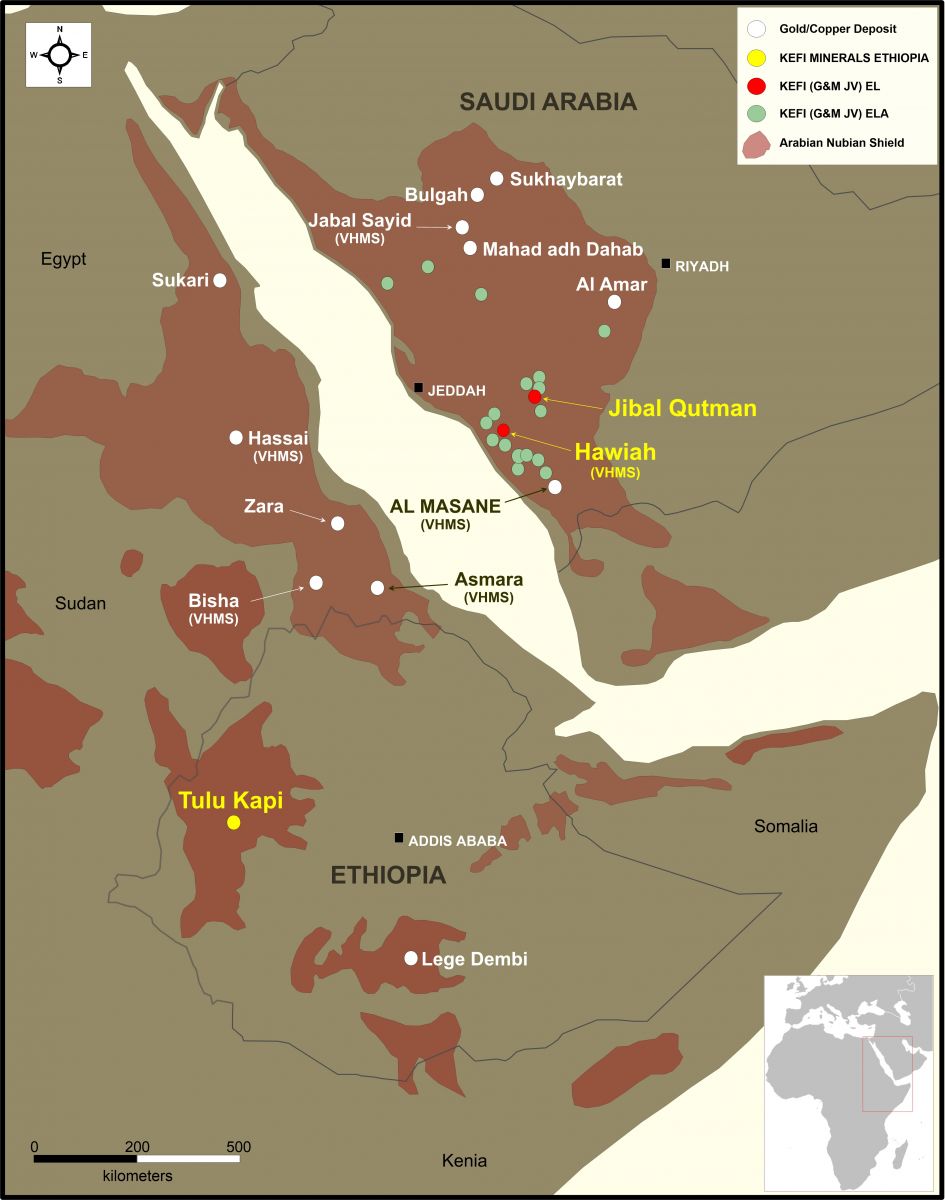 Our aim is to create wealth for our shareholders by developing into profitable mines the gold and base metal deposits that the Company has discovered or acquired in a cost-effective manner.
Since KEFI Minerals was formed in 2006, we have rapidly evaluated and relinquished a number of exploration properties as well as acquiring new projects.
The highly prospective Arabian-Nubian Shield has been the Company's primary focus since 2008 when it commenced exploration activities in the Kingdom of Saudi Arabia.
Our prudent approach is exemplified by the cost-effective acquisition of the Tulu Kapi project in the Democratic Republic of Ethiopia in late 2013. The £4.5 million cost of acquiring 75% of this advanced project equates to only $10 per reserve ounce and provides the information collected from historical expenditure of more than $50 million.
In September 2014, KEFI Minerals acquired the remaining 25% of Tulu Kapi for £750,000 and 50 million KEFI shares.
With the appropriate mix of technical and financial expertise, the Company is prudently progressing its projects into profitable gold production with the aim of returning value to shareholders.