Ethiopia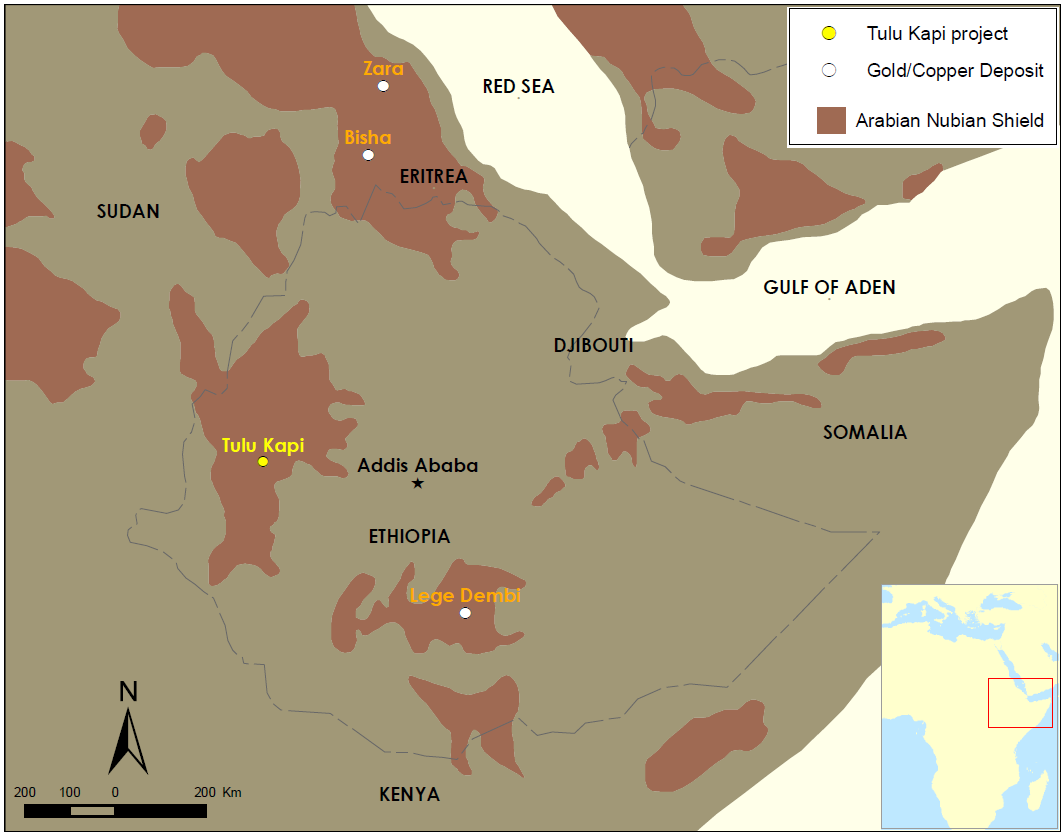 With a Probable Ore Reserve of 1.05 million ounces and Mineral Resources totalling 1.72 million ounces of gold, KEFI is advancing the Tulu Kapi Gold Project in Western Ethiopia towards development.
The Tulu Kapi Mining Agreement between the Ethiopian Government and KEFI was formalised in April 2015. The terms include a 20-year Mining Licence, a 5% Government free-carried interest and full permits for the development and operation of Tulu Kapi.
In June 2015, KEFI completed the 2015 Definitive Feasibility Study ("2015 DFS") which evaluated a conventional open-pit mining operation and carbon-in leach ("CIL") processing plant at Tulu Kapi.
In May 2017, KEFI completed the 2017 DFS Update which incorporated due diligence and refinements since the 2015 DFS.
In May 2018, KEFI announced further increases to the planned production rate of the Tulu Kapi Gold Mine:
Process plant capacity increased to 1.9-2.1Mtpa.
For the first seven years of production from the open pit:

Gold production to average 140,000 oz pa; and
Net operating cash flow of US$73M pa (at a gold price of US$1,300/oz).

Total forecast gold production remains 980,000 oz from the open pit
All-in Sustaining Cost remains less than US$800/oz