Tulu Kapi DFS
​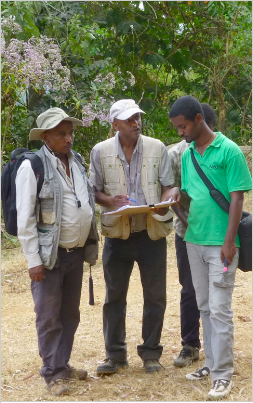 The Tulu Kapi 2015 Definitive Feasibility Study ("2015 DFS") evaluated a conventional open-pit mining operation with a 1.2Mtpa carbon-in-leach ("CIL") processing plant. The 2015 DFS was released in August 2015 and the full study is available for download (21MB pdf).
Following the positive 2015 DFS and the engagement of Lycopodium Minerals Pty Ltd ("Lycopodium") as the engineering, procurement and construction contractor for the construction of the processing plant, Lycopodium completed in 2016 a Front-End Engineering Design Study ("FEED Study") for the design and construction of an integrated 1.5Mtpa ore processing facility for Tulu Kapi.
Lycopodium prepared the 2017 DFS Update which incorporated due diligence and refinements since the 2015 DFS. The 2017 DFS Update was released in May 2017 and the full report is available for download (23 MB pdf).
In May 2018, KEFI released the 2018 Plan which incorporated further refinements by the Project funding consortium. Whilst Mineral Resources, Ore Reserves and the mine plan remain essentially unchanged, the planned processing plant was expanded to a nameplate of 1.9-2.1Mtpa, in order to expand early cash flows by reducing stockpiles. 
The current 2020 Plan is supported by the: 
draft mining services agreement with Perenti;
draft plant design, supply and construction contracts with Lycopodium; 
confirmations of commitment and schedule for roads and power from Ethiopian Roads Authority and Ethiopian Electricity & Power Corporation; and
draft operational arrangements with the explosives, fuel, laboratory services, refiners and other ancillary support services. 
The implementation plans have been agreed on a base schedule of 24 months from full closing of project finance to first gold pour. Incentive arrangements encourage faster start-up. 
This work has delivered even more robust gold project than in KEFI's 2015 DFS as shown in the table below.
 

2015 DFS

13-year LOM

(owner mining)

2017 DFS Update

 10-year LOM

(contract mining)

2020 Plan

 8-year LOM

(contract mining)

Waste:ore ratio

7.4:1.0

7.4:1.0

7.4:1.0

Processing rate warranted

1.2Mtpa

1.5-1.7Mtpa

1.9-2.1Mtpa

Total ore processed

15.4Mt

15.4Mt

15.4Mt

Average head grade

2.1g/t gold

2.1g/t gold

2.1g/t gold

Gold recoveries

91.5%

93.3%

93.3%

Annual steady-state gold production

95,000 ounces

115,000 ounces

140,000 ounces

Total LOM gold production

961,000 ounces

980,000 ounces

980,000 ounces

 

 

 

 

All-in Sustaining Costs

$724/oz

$801/oz

$856/oz

All-in Costs (incl. initial capex)

 

$937/oz

$1,066/oz

Average net operating cash flow

$50M p.a.

$60M p.a.

$78M p.a.

Payback

3.5 years

3 years

3 years
Notes:
- The above metrics assume a gold price of $1,250/oz for the 2015 DFS and $1,300/oz for the 2017 DFS Update and and $1,400/oz for the 2020 Plan, for consistency with historically reported estimates.
- Life of Mine ("LOM") is the time to mine the planned open pit only.
- Gold production and net operating cash flow are for the first eight years of gold production.
The same Mineral Resources and Ore Reserves underlie the production schedules in these three studies.
KEFI also targets further increases in Tulu Kapi's gold production with the addition of an underground mine operating concurrently with the open pit.